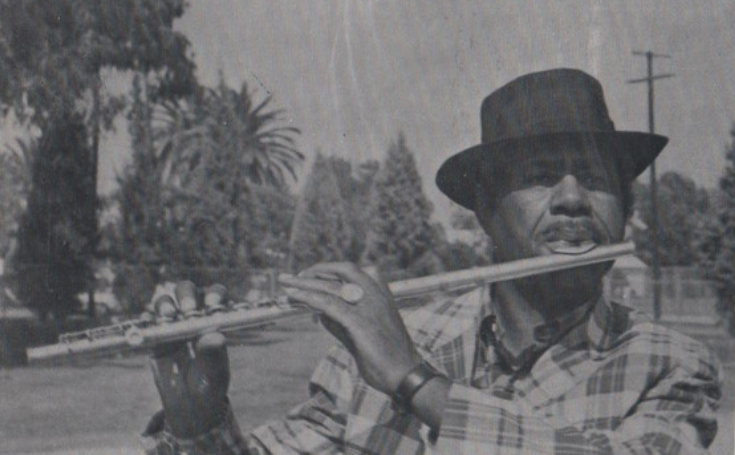 Alto saxophone, flute.
Originally from Memphis, Weathers played with Jay McShann and may have left the band to stay in Seattle after it played Seattle's Civic Audiorium, in 1945. Weathers was the first player in Seattle with a command of the new bop style pioneered by Charlie Parker, whom he may have heard when Parker played with McShann. Weathers had an outsized influence on local players, particularly pianist Kenny Boas, who roomed with Weathers in 1949. Wyatt Ruther called Weathers the "Charlie Parker of the Northwest." Weathers left Seattle in the early '50s and moved to Los Angeles, where he recorded a couple of atmospheric "mood music" albums and made jewelry. He died sometime in the 1960s.
Jackson Street After Hours (print). No known online links.