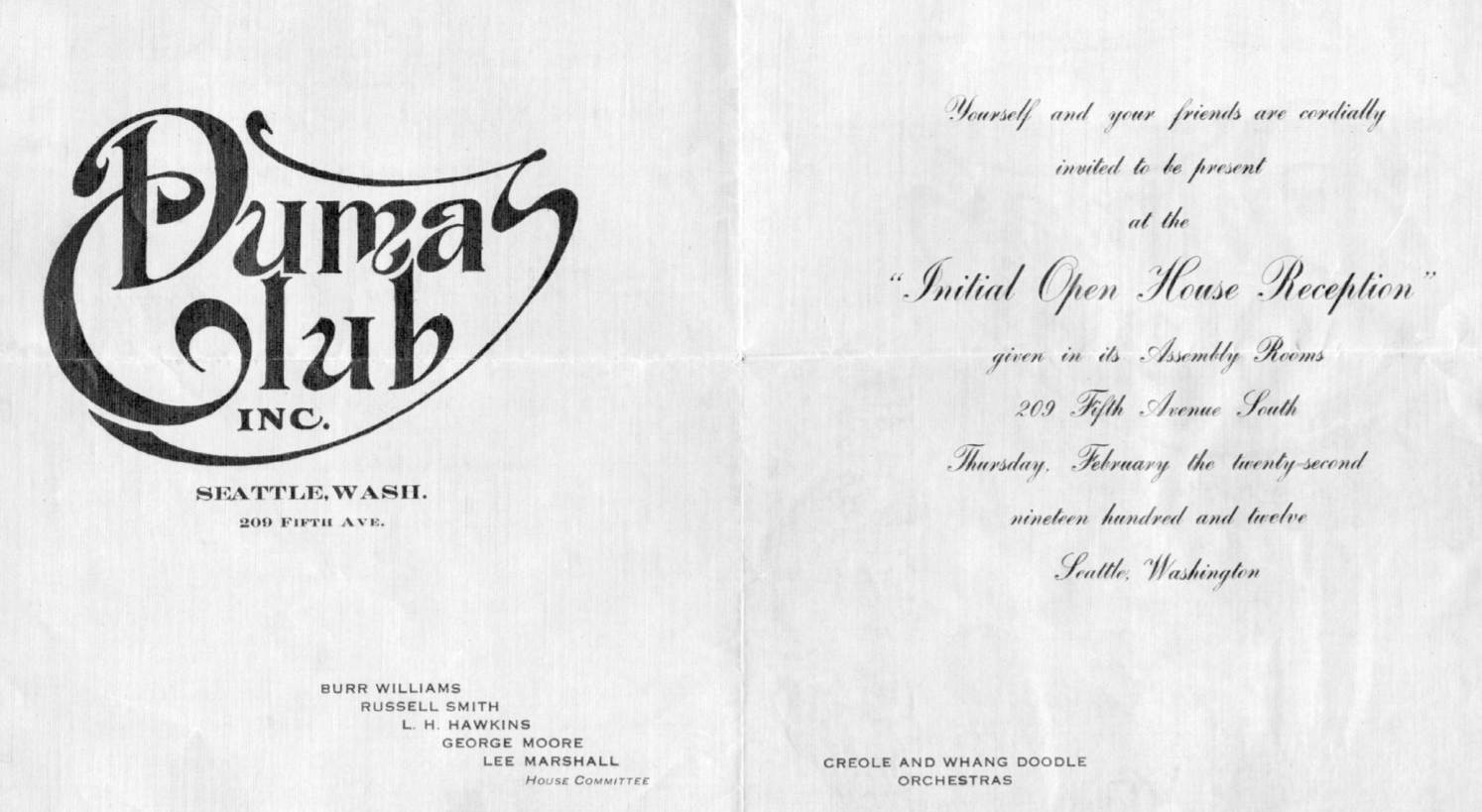 1910s
209 Fifth Ave. S., later 1040 S. Jackson St.
One of Seattle's first African-American social clubs, the Dumas Club was established by Russell "Noodles" Smith and Burr "Blackie" Williams in 1912 and on its opening night featured Seattle's Whang Doodle Orchestra, marking what is probably the first performance of jazz in Seattle. The club apparently moved to 1040 S. Jackson St. at some point and only lasted four years.
Frank D. Waldron Seatlle's Syncopated Classic (print only). Jackson Street After Hours (print only).